Some more essential clothes vocabulary for you, these are definitely a must learn for everyone!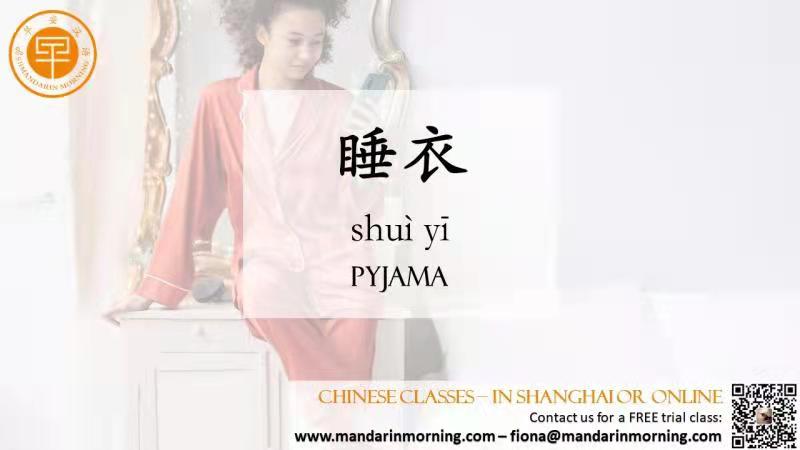 Underwear – 内衣 nèi yī
Pants/knickers – 内裤 nèikù
Boxers – 平角裤 píngjiǎo kù
Bra – 胸罩 xiōng zhào
Socks – 袜子 wàzi
Trainer socks – 短袜 duǎn wà
Knee high socks – 膝上袜 xī shàng wà
Stockings – 长筒袜 cháng tǒng wà
Tights – 裤袜 kù wà
Sheer tights/pantyhose – 连裤袜 lián kù wà
Undershirt – 汗衫 hàn shān
Vest – 背心 bèi xīn
Bathrobe – 浴衣 yù yī

Learning nightwear in Chinese is pretty easy as most words simply combine sleep 睡 (shuì) with an item of clothing.

Pyjamas – 睡衣 shuì yī
Nightgown/nightdress – 睡裙 shuì qún
Pyjama trousers – 睡裤 shuì kù


#Our teachers #





More than 10 years teaching experience





Master Degree





Certificate for teaching chinese as a foreign language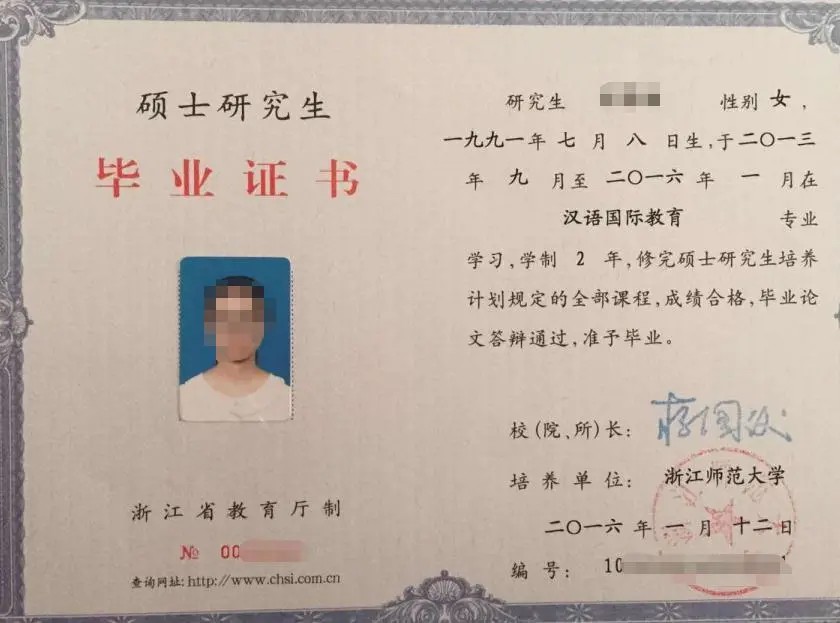 # About us #
Founded in 2007
Chinese test and training center
200+ Chinese teachers
5000+ students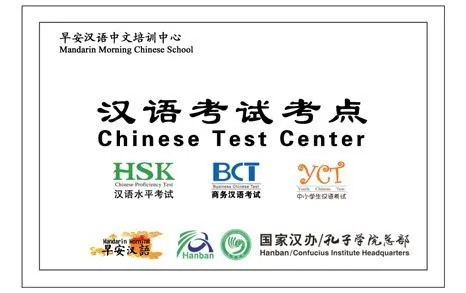 # Contact us#
Name:fiona
Phone number:021-52287809,13918358891
E-mail:info@mandarinmorning.com
www.mandarinmorning.com
If you are interested to join Mandarin Morning school or want more details about our services, scan the following QR code.
☟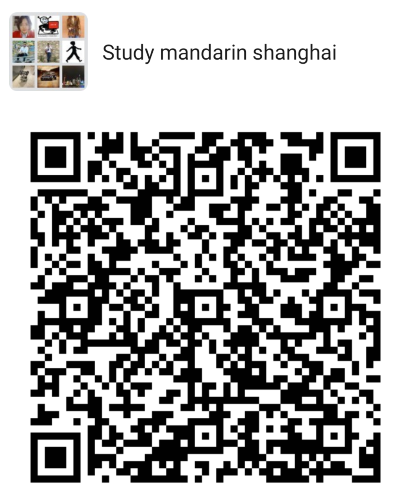 Mandarin Morning
Chinese test center attached to Confucius institute headquarters
Authorized Test Center and Training Center for International Chinese Language Teacher Certificater
10 years+ ,200 teachers ,more 10000 students,200+companies