The training of Chinese language
Welcome to Mandarin Morning Chinese Language School in Shanghai
Mandarin Morning, since 2005, is a well know Chinese language school in Shanghai. The school with 150 professional mandarin teachers, provides a range of flexible Chinese language courses for students from all over the world. Once you start your course, you will not only benefit greatly from the expertise of teaching team, you will also get to study in multi-national classes. Indeed, our students join us from over 30 different countries. This all combines to create a very special place to learn mandarin in Shanghai. More
Advantage 1:Making practical Chinese topic
When you learn Chinese, you may have found that some words' meanings have been changed. At the beginning, the word may be a commendatory term, however, it can become a derogatory term now. For instance, 墨守成规 is mostly used as a derogatory term, but it was once a commendatory term.

Learn Chinese idiom - 班门弄斧. The meaning of this term is to teach one's granny how to suck eggs. When you learn Chinese, if you plan to show your language skills to the local speakers before you learn it well, you should not be too proud since you may be considered as 班门弄斧.
Advantage 3: Has the most foreign students
Mandarin Morning offers unique and flexible classes for students from all the world. Students can choose the suitable Mandarin Lessons, and Our Mandarin teachers will suggest them best mandarin courses to make sure our mandarin students can improve their Chinese easily and fleetly. Our Chinese language School Located in the center of city, you can get off at Jing'an Temple station by line 2 and line 7.
Advantage 4: Official HSK/BCT Test Center,study and test here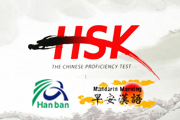 Mandarin Morning is an official HSK Testing Centre located in Shanghai. Find available test dates from our website to take the HSK test. You may sign up for the test or entrust someone to do the registration for you. We want to support your success in the HSK test by meeting your needs and offering you our wide range of professional HSK preparing courses that are held every day between 9:00 and 9:00 pm.
Advantage 5: Flexible schedule, lower price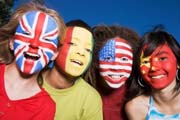 Chinese is the most widely spoken language on the planet and it is already an important means of communicating in many global companies. There is a growing need for bilingual employees at nearly every company. Learning Chinese as a foreign language has recently drawn much attention that can be seen in increased interest in Mandarin Morning that is an established and well recognized Language Study Center located in central Shanghai.