Date:2013-07-22 08:56 From:Jason 【
Print
】 【
Closed
】 【
Collection
】
Summer Courses
Discover China with Mandarin Morning – summer camp 2011
Every summer Mandarin Morning hosts an exciting four-week long camp that takes place in Shanghai. The camp accepts children from ages 8-18 and is designed to be fun while at the same time providing the children practical skills and knowledge. The children stay in a hotel at night while attending classes and events throughout the day.
Classes all take place during the day, however they differ greatly in material. While some classes focus on the Chinese language, others are designed to teach the children about Chinese culture and history. Those classes include anything from Chinese martial arts, architecture, costumes, music and others.
The children don't just sit in a classroom all day; instead their classes are interactive as to give them a better understanding of what they are learning. Mandarin Morning takes the kids to nearby famous sights for a first hand idea of what they are studying. These expeditions are ran by two adult Mandarin Morning staff members and five professional teachers.
Cost is $1, 200 per person for the whole camp, including: transportation, accommodation, food, class tuition, as well as activities and parties. Please note that the cost of international airfare, visa applications and processing fees are not included in this package.
Please register via e-mail at mail@mandarinmorning.com. The enrollment will be confirmed after the non-refundable deposit of $200 is paid. The deadline is May 20th.
Mandarin Morning is an established educational organization that offers language tutoring and various cultural programs. Our school has more than 800 students, several years of experience and professional teachers and staff.
For more information please visit our website www.mandarinmorning.com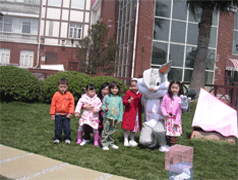 Prev:
Business Chinese
Next:
Free Survival-Lesson