Date:2013-10-10 15:54 From:yanzhu 【
Print
】 【
Closed
】 【
Collection
】
Now i am working in a
mandarin school
in shanghai, but i wrote a issue on my childhood. One day our Chinese teacher gave us a topic that which occupation do you want to choose in the future. One of my classmates said i wanted to be a inventor, another said i wanted to be a philosopher. I said that i really felt like to be an economist. But now i am a web designer instead of an economist. Although it is unthinkable and i love my job.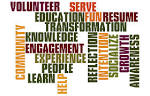 Sometime i talk to my colleagues in our Chinese language school, they tell me a story about learning Chinese. I have a dream from a famous man Martin Luther King. And there is a student who wrote a issue titled i have a dream about learning Chinese. You can read followings:
I lived in shanghai for 3 years. People will want to ask why do you choose shanghai for living? In fact, i loved to travel, read and write. But at age 32, i felt stuck in funk, cut off from others. So i think my life need more sparks then one day i surfing on the net, i recognized maybe came to China would be a good idea. Then i put into action.
At the first day of China-shanghai, i felt so upset and crowardly. Because i didn't understand and i can't speak Chinese language alone. I just used my body language for helping myself. Most of time it was not working well. So i decided to learn Chinese.
I've never know i can speak fluent Chinese as time goes by until i sew my Chinese course consultant Dasiy. She is really nice and kind. At firstly we can communicate in English and she build my confidence for learning Chinese. I can remember she suggested me to learn general Chinese and when i learned 500 hundreds Chinese characters next i can apply for
intensive Chinese course
. This method is really uesful and helpful.
Now i can talk to local actually and i have a dream then. I need to tell you my dear reader my hobby is sewing and gospel music. I want to join in a thurth in shanghai as a volunteer. I can sing gospel songs and sewing. So i tell my mandarin teacher Molly. Then she begin to teach me Characters of church and religion so that i can speak professional and exact church language in Chinese.
Time flies and my Chinese better and better and i am more and more confident. The end you may guessed. Now i am a volunteer in Mu Entang and i am so proud of myself. This is my dream, what is yours to
learn mandarin in shanghai
?
上一篇:
Business in Shanghai Required Skills - Chinese Mandarin
下一篇:
To learn useful traveling Chinese phrases